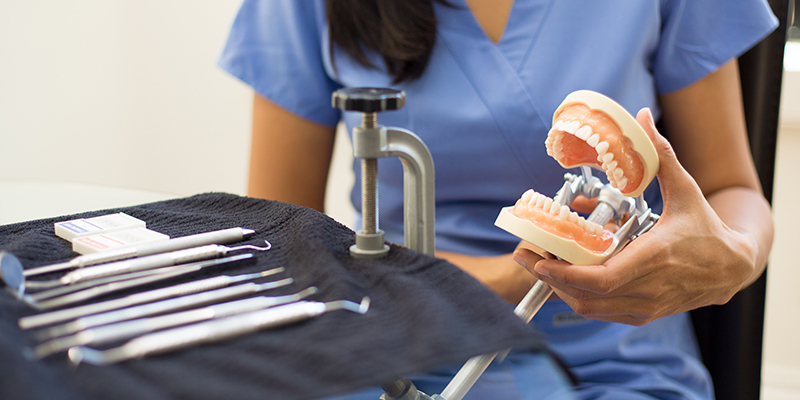 Cosmetic Dentist In Richardson Texas
Research has indicated that people with bright, white smiles has a positive effect on self-image, and is viewed by others as being smarter, more attractive, and more successful. Cosmetic dentistry focuses on procedures that restore your natural white smile, while improving functionality and health. Don't feel embarrassed by your smile any longer, consider cosmetic dental procedures to create a fabulous new you.
Developing a Customized Dental Plan
Your dentist will develop a customized plan with advanced materials and procedures that can completely revitalize your oral appearance and restore your dental health. After a dental examination, you and your dentist will develop a personalized cosmetic treatment that will beautify your smile that is sure to fit your life and budget.
What Can Cosmetic Dentistry Do?
Cosmetic dentistry can whiten your teeth with professional whitening agents in-office, or with professional at-home kits. Cosmetic dentistry can also include porcelain products, such as: porcelain veneers, porcelain crowns, porcelain and composite inlays, and porcelain bridges. A patient can also select enamel shaping or smile makeover procedures. In addition, one can choose to include Lumineers or Gold Crowns. There are also laser dentistry options.
What Do Cosmetic Dental Procedures Do?
If a patient chooses dental implants, these are used to replace missing teeth. Teeth bleaching and whitening are procedures that remove stains and discoloration. Porcelain veneers and inlays are used to repair cracked or broken teeth, gaps in teeth, or mismatched teeth. Tooth colored fillings are used for plugging cavities, and can also be used to replace unsightly silver amalgam fillings. Laser dentistry can correct "gummy smiles", to adjust the level of gums that a smile shows. Finally, the use of non-metal crowns removes the black lines visible from old crowns.