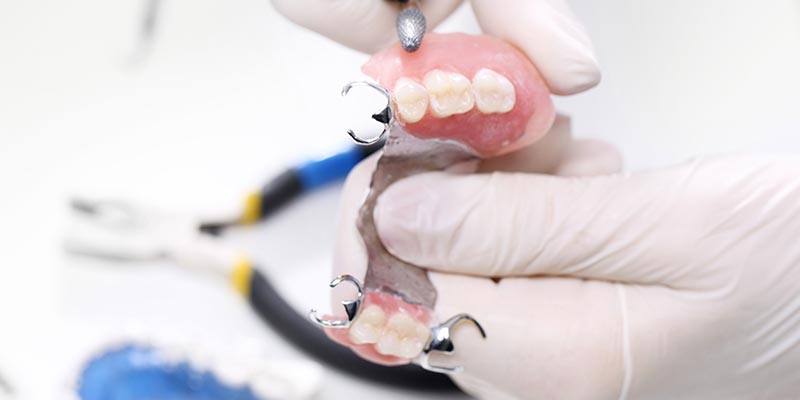 If injury from an accident or disease has caused tooth loss, dental implants help restore your perfect smile. Having an incomplete smile can be distressing, and can even cause oral health issues. When a tooth is lost, a bone can start to deteriorate, and the remaining teeth can shift. Dental implants replace the missing tooth with an artificial tooth root that is shaped like a screw. Surgically implanted into the jawbone, the dental implant is way to secure a replacement tooth or bridge.
First, and foremost, dental implants have a 95% success rate, and they look and function just like natural teeth. These solutions are great for patients that cannot wear dentures, because the bridges can simply be permanently cemented into the jawbone via these dental implants. After these implants are surgically set into the jawbone, they fuse with the living bone in a process called "osseointegration". This happens because the dental implants are made of metallic and ceramic materials that are compatible with body tissue. After about 3-6 months (the time it takes your body to heal), then a crown can be placed over the implant to complete your perfect smile.
Implant-Supported Dentures
If implants to replace all your teeth are not for you, then your dentist may suggest implant-supported dentures. These dentures are more secure than your average dentures because they lock in place securely attached to implants in your jawbone. First several titanium posts are inserted into your jaw bone. Then your dentures can securely snap into place, attached to the implants, greatly reducing any slippage from your dentures, and then improving comfort.
More Information about Dental Implants
It is important to replace even one tooth because your alignment relies upon not having a gap in between the teeth. When a gap occurs, your teeth can slip around. To find out if dental implants are right for you, a dental is necessary to evaluate your overall health, and if you have sufficient bone structure. This is also when prices will be discussed depending on your particular circumstance. Cleaning implants is just like cleaning your teeth, brush at least twice a day, floss often, and schedule a checkup regularly.