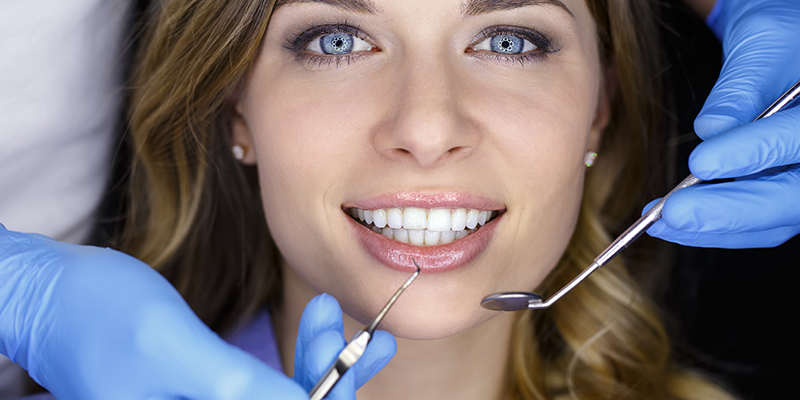 If you have gaps, stains, or chips in your teeth, this doesn't mean that you can't have a radiant smile. Porcelain veneers are thin shells of a ceramic material which are placed over the tooth's surface. Because these thin shells can be shaped, aesthetic flaws can be covered up, restoring your perfect smile. They are designed to look and feel just like your natural teeth.
Reasons to Choose Porcelain Veneers
Not only can porcelain veneers straighten crooked teeth, remove deep discolorations, repair cracks, but they also cost less than other options. Renew your image and boost your confidence with porcelain veneers. These porcelain veneers are resistant to staining from coffee, tea, and cigarettes. They are mounted with little to no anesthesia, and can last for years.
How Do Porcelain Veneers Work?--
Crafted from solid dental porcelain, veneers are covers made specifically for your teeth. First, your dentist will remove about half a millimeter of your natural enamel—compensating for the thickness of the veneer. Then, your dentist will take a mold of your teeth, which are sent to a lab where skilled technicians fabricate your veneer. Then, in a second visit, your dentist will bond these veneers to your existing teeth, leaving you with that perfect smile you've always wanted.
Some More Information about Porcelain Veneers
The price of porcelain veneers fluctuates depending on the individual patient's needs. Cost and payment options are discussed during your consultation. Due to the fact that your dentist has to remove some of your natural enamel, then custom porcelain veneers are permanent. There are options such as Lumineers, which allow patients to return to their original smile, but those don't work for everyone. Whitening your teeth can return your smile, but it does not address gaps, chips, or even some stains. The process of getting porcelain veneers takes about 4-6 weeks.